There are three main types of boilers you will come across when finding the ones that's right for you: combi, system and conventional. You may also hear about condensing boilers. Every new boiler will be condensing as it is now the law. This simply means they have new technology allowing them to be over 90% efficient, saving you energy and money!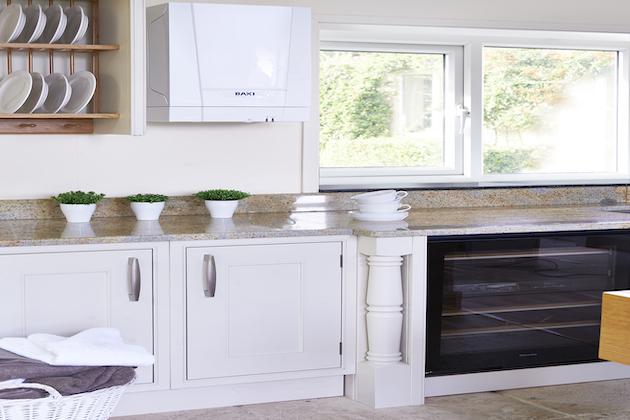 Conventional
boilers
Conventional boilers are great for large homes that require a lot of hot water because they can meet a high demand easily. They're also the ideal choice if your home has an older radiator system, as other boilers may have a higher pressure.
They require a lot of components, so need the loft space to store them. The hot water is stored in a storage cylinder which needs to be well insulated to stop any heat escaping. This can be done with foam or a cylinder jacket. If the jacket is not correctly insulated, you will find yourself losing energy and money.
System
boilers
System boilers are similar to conventional boilers as they can also meet a high demand for hot water. However, they require fewer components so don't require as much available space in your home.
They have similar downsides to conventional boilers, as they also use a storage cylinder. However, once the cylinder is well insulated, it is not a problem.
Combi
boilers
Combi boilers are different from the other two options. They operate from mains water so heat your water as and when you need it. This makes them really efficient as hot water is never stored, so no heat can escape. They don't require any components apart from the boiler unit, so are perfect for smaller homes. The lack of storage cylinder is a great benefit, as less space is needed and no energy is wasted!
As they heat water when you need it, they struggle to meet a high demand, so are best for smaller homes with less hot water needs. They also rely on good mains water pressure, whereas the others don't.
Need a new boiler in Oldham?
We install new boilers across Oldham, Stockport, Manchester, Rochdale, Marsden, Delph, Uppermill, Greenfield, Diggle, Shaw and Royton. If you need a new boiler, don't hesitate to get in touch with our team! To contact us, give us a call on 0161 345 8648, fill out the contact form on our website, or email us at info@ajmarsden.co.uk. We hope to hear from you soon!