Bathrooms based in Oldham
Our bathroom installation service
A J Marsden provides a design, supply and installation service, supplying only quality items from quality brands.
There are limitless options when it comes to bathrooms, from thermostatic showers to built-in shower seats. We can take you through products and designs that best match the space you are working with and your requirements. Whatever bathroom you're looking for, we're confident we'll be able to help you find exactly what you're looking for.
We hope photos of our installations give you the confidence to choose us to complete your chosen project, so please check out our Gallery page for examples of our previous work. We don't have a show room but it has been known on the odd occasion for a potential customer to visit one of our previous installations.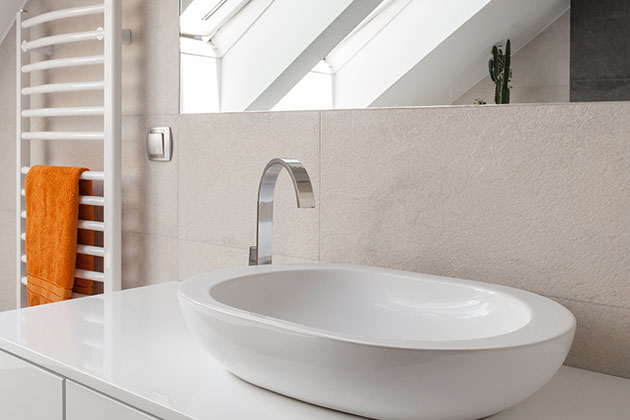 Why choose A J Marsden for your new bathroom?
There are a few reasons why we believe we offer an excellent bathroom installation service. Firstly, because we only use quality products and the standard of our workmanship is kept to a high level, we can ensure a bathroom of fantastic quality. We have been operating since 1991 and in that time have completed our fair share of bathroom installations. The experience and knowledge we have accrued in that time helps us to go above and beyond the expectations of our customers.
Get in touch for your new bathroom
If you're interested in having a new bathroom, we would love to hear from you. Our knowledgable and experienced staff will be more than happy to go through any questions you might have. We can also arrange to provide you with a free quote for a new bathroom upon request. To get in touch, please give us a call on 0161 345 8648 or send us a message through our contact form where we will get back to you as soon as we are able.