Thinking of getting a new boiler but not convinced yet? The only drawback of getting a new boiler is the initial price, but this is more than outweighed by all of the benefits you will receive! Still not sure? Keep reading to find out the benefits of installing a new boiler.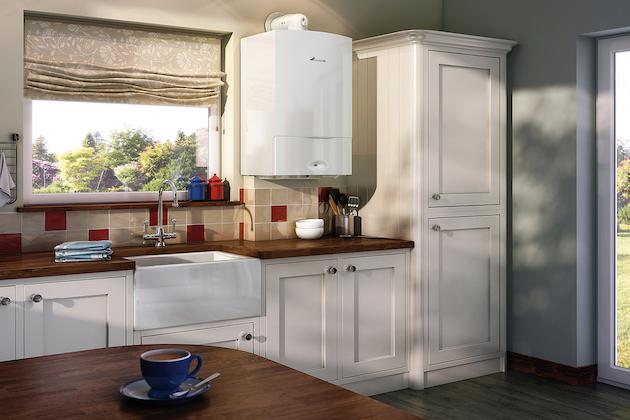 A new boiler will be more efficient
Based on figures from The Energy Savings Trust, your boiler uses 60% of the energy in your home, meaning it is responsible for over half of your energy bills. Because of this, switching to a more efficient boiler can really make a difference in your energy bills. All new boilers feature condensing energy, making them at least 90% efficient, but you should still ensure you go for an A Rated model. Your new boiler could be up to 40% more efficient than your previous boiler- think of all the savings!
A new boiler will give you greater heating control
A new boiler will allow you to have more control over the temperature in your home, thanks to TRVs or a smart thermostat. Having greater heat control is another way your new boiler will help you save money on your energy bills, without you even noticing. How about turning off the heating in rooms you rarely use, such as sare rooms? This will save you money without making ay difference to your daily life. It also helps you to home o become more personal, as members of your family can change certain rooms to the temperature they prefer it to be.
A new boiler will be quieter
New boilers utilise much smarter technology and materials than they did a decade ago, so your new boiler will run much more smoothly than your old one. This means it will operate more quietly, which is especially useful if your boiler is near a bedroom or in the kitchen.
A new boiler will be smaller
Your new boiler will be more discrete than your old one, thanks to its smaller, more compact size. This gives you more options when it comes to location, as they can now be easily wall mounted and hidden in kitchen cupboards, for example. This frees us valuable space you are free to use in other ways.
Need a new boiler in Oldham?
We install boilers across Oldham and a radius of 16 miles- including Stockport, Manchester, Rochdale, Marsden, Delph, Denshaw, Uppermill, Greenfield, Diggle, Shaw and Royton. You're never far from a handy gas engineer if you live in the Oldham area! To arrange a free quote today, come to A J Marsden Ltd. For more information, give us a call on 0161 345 8648 / 07970 271 531 or email us at info@ajmarsden.co.uk. We hope to hear from you soon!
EndFragment